MECHWARRIOR II: THE CLANS by ACTIVISION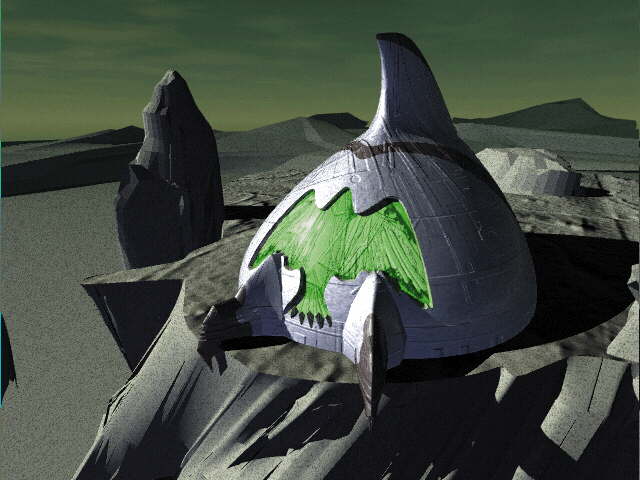 FORMAT: PC-PC/CD
DATE: 2nd QUARTER 95
PRICE: N/A

MechWarrior II: The Clans has the honor of being among the most awaited games of all time. With Strike Commander as the leader in this category commonly called "vaporware", MechWarrior II will probably receive the second position with over 2 years of development and several release dates cancelled then delayed.

Click on image to visit site

However, at the Winter CES in Las Vegas, I was impressed by what I got to see of the game. No, there were no slideshows with outstanding pictures nor silicon graphics demos to make me think about changing my PC for an Indigo, there were only 3 monitors. I wish you were there with me to view the screens and see that MechWarrior II was no longer vaporware. The images were great, filled with fast action and apparently very good gameplay.

The second time I saw the product (still unfinished of course) was at the Spring ECTS in London last March. There were more than 3 monitors this time (could this mean the release date is approaching ???) and it was possible to play over a network. Unfortunately, I didn't get a chance to play with it as my time was scheduled nearly minute by minute, but I saw people playing with it and they were enjoying themselves (Could this mean the game is great ???).

In May at E3 in Los Angeles, there is no doubt that Activision will show the product again with maybe a final release within a weeks. This time, I'll take time to try it out and find out for myself how playable this two million dollar game is.

Now, let's take a look at the game's main features:
- Fourteen Mechs available with future add-on disks that allow the addition of more Mechs with new missions.

- Support one-on-one network and modem gameplay.

- Different worlds with distinctive terrains, environmental conditions, urban landscapes.

- 3D cockpits sensible to every blast.

- Texture-mapped 3D objects with animations and sound effects to immerse the player in this real-time battle

- CD Quality audio for the CD-ROM version

- and a lot more to discover for yourself!
Copyright © 1995 Coming Soon Magazine! All Rights Reserved.
Reproduction in whole or in part, in any form or medium without express written permission of Coming Soon Magazine is prohibited.