FAIRWAYS TO HEAVEN
by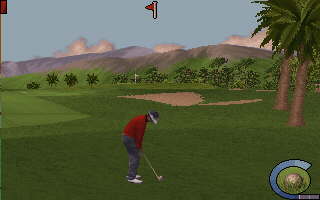 FORMAT: PC-PC/CD-ROM
DATE: APRIL 1995
PRICE: N/A

Gametek will release a new golf game named "Fairways to Heaven" on floppy and CD-ROM and is expected sometime in April. The game offers the best holes of eighteen courses worldwide with eight different camera views. The CD-ROM provides video footage for each hole and interviews with experts such as Jack Nicklaus, Pete Dye and Ben Crenshaw.

The graphics will be in standard VGA mode with virtually no loading time, even on a single speed CD-ROM drive, according the company. With the video, it will be possible to fly over the course before and during the game to see your shot and how the terrain looks. Four different game types will be available: practice, stroke-play, foursome and fourball.
Click on image to visit site
Copyright © 1995 Coming Soon Magazine! All Rights Reserved.
Send comments to: NoSpamEmail