CAPCOM'S BLUE SUPER HERO, MEGA MAN, BLASTS INTO A WHOLE NEW DIMENSION IN MEGA MAN NEO FOR THE SONY PLAYSTATION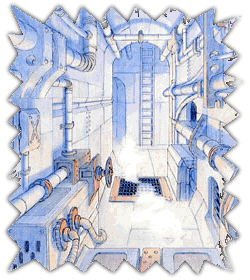 Sunnyvale, CA, August 28, 1997 -- Capcom Entertainment today announced that Mega Man, Capcom's blue super hero and one of their most successful franchises, is blasting his way into the 3D realm in Mega Man Neo. A mainstay in the video game industry for more than ten years, the Mega Man series sold millions of units and attracted even more fans worldwide. This all new 3D Mega Man stars in his most unique game yet with challenging shoot-em-up action, tons of secret items, clever puzzles and huge bosses. Complimenting this one player game is a compelling storyline, role-playing elements, devastating weapons, and beautifully rendered, state-of-the-art graphics set in a 3D environment. A PlayStation exclusive, Mega Man Neo is scheduled to release in the 1st Quarter of 1998 at a suggested retail price of $49.00.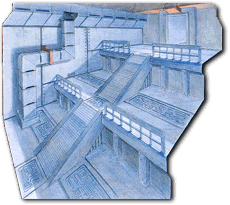 "The release of Mega Man Neo marks another milestone in Capcom's successful history," says Robert Lindsey, senior vice president of sales and marketing for Capcom Entertainment. "For more than ten years now, Mega Man has been at the forefront of the video game industry inasmuch that players everywhere have literally grown up on Mega Man games. Mega Man Neo is a breakthrough game in the series and will propel Capcom and Mega Man into the next generation of gaming."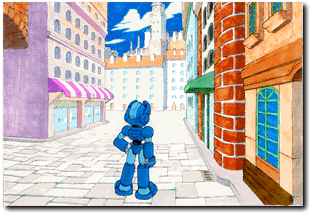 In Mega Man Neo, our 3D hero is on a quest to save the famous Hidden Legacy treasure. To do this, players must master all the weapons in his extensive arsenal and wage supreme battle with treacherous enemies and unbelievable 3D bosses. Players explore immense, texture-mapped environments, searching for clues, secret passageways, power-ups weapons and other surprises. Real-time motion capture technology creates fluid animation and motion that builds realism, adding to the depth of gameplay. An adjustable 3D camera captures multiple viewpoints of the action. Mega Man Neo presents classic Mega Man gameplay combined with next generation technology and a whole new chapter in Capcom's Mega Man series.
# # #
Capcom Entertainment, Inc., a wholly-owned subsidiary of Capcom Co., Ltd. of Japan, is a leading force in the multi-billion dollar interactive entertainment industry. Capcom develops, markets, and distributes both coin-operated arcade games and home video games for the Sony PlayStation, Sega Saturn and Super Nintendo Entertainment System. Capcom's U.S. headquarters are based in Sunnyvale, California.
All content Copyright © 1994, 1995, 1996, 1997 Coming Soon Magazine, Inc. All Rights reserved.