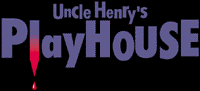 by
This Christmas season will be the best time for players to discover or enjoy a selection of mind-bending puzzles again from Trilobyte's past and recent titles, with the newly released Uncle Henry's Playhouse. Containing twelve puzzles chosen among one of the most popular games ever, The 7th Guest, and two others, The 11th Hour: The Sequel to the 7th Guest, and Clandestiny, Uncle Henry's Playhouse is perfect for puzzle lovers.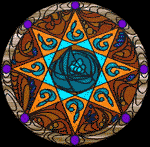 The Playhouse is a beautiful Victorian-style doll house, where rooms are filled with puzzles invented by the tortuous mind of the brilliant toy maker Kauf. There are four puzzles from each of the three titles, and a new one never seen before located in the attic that was specifically designed for Uncle Henry's Playhouse. However, you won't play with it unless you complete all the others. Among the puzzles, you will find three artificial intelligence games that offer quite a challenge, and ten more classical puzzles that will still appeal for your reflection. Puzzles are accessible anytime once you sign the guestbook which can store up to nine different players and keep track of their progress. When puzzles are solved, the game is automatically saved, so that next time you play, you just click on your name in the guestbook and you are all set to continue.
Obviously, there are no possibilities to have your puzzles solved as in The 11th Hour, after all what would be the point to buy a puzzle game and have it solved by someone other than yourself? Nevertheless, there are some hints provided in the guestbook, but they are limited to a strict minimum which is rather a brief description of what you need to do. The guestbook features video clips from the other titles by the company for your viewing pleasure, should you not be familiar with Trilobyte's products (although it seems impossible to not be aware of them). To tease your interest, previews of two upcoming games (Tender Loving Care and Dog Eat Dog) have also been added in the guestbook. As you will see, Trilobyte didn't rest on their laurels, and they will come back soon with other innovative and clever games.
In Uncle Henry's Playhouse, you will discover the same stunning SVGA 3D graphics with thousands of colors that makes Trilobyte's reputation. The evil Kauf will also be present in the game, not visually though, but you will hear him laugh when you give up. What is nice with the game is that although Uncle Henry's PlayHouse is a value-priced product, it is a high quality production for which new graphics and sounds have been created for the occasion. Far from being just another compilation, Uncle Henry's PlayHouse is a game of its own.
Conclusion:
With its unbeatable price of US $19.95, Uncle Henry's Playhouse is not only a godsend, but also an exciting way for newcomers to discover Trilobyte's games, and a delightful remembrance for those who have already experienced the creative madness of Trilobyte.

Written by Frederick Claude

Click here for screen shots.

Ratings:
Graphics:
90%
Sound:
80%
Music:
75%
Gameplay:
85%
Interest:
82%
Overall:
83%
System Requirements:
IBM-PC compatible computer with at least a 66 Mhz 486DX processor or faster,
Windows 95,
Min 8Mb memory,
Hard drive required with at least 3Mb free,
Double speed CD-ROM drive faster,
A local bus video card (PCI or VLB) with 1Mb of RAM capable of displaying thousands of colors and supports DirectX 2.0,
Microsoft mouse or 100% compatible.
Sound Blaster family and 100% compatibles.
Developers
Trilobyte Inc.,
P.O. Box 4237,
Medford, OR 97501-9851.
| | |
| --- | --- |
| Technical Support: | 541-850-4145 24 hour automated support |
| | Live support Monday through Friday 8am to 6pm |
| Fax Support: | 541-857-0239 |
| Order Line: | 1-800-968-2983 |
Internet Support: Trilobyte Technical Support
Web site: Trilobyte
Publishers
In North America:
Virgin Interactive Entertainment,
18061 Fitch Avenue,
Irvine, CA 92714.
| | |
| --- | --- |
| Technical Support: | 714-833-1999 |
| Fax Support: | 714-833-2011 |
| BBS Support: | 714-833-3305 |
Hints: 1-900-288-4744 ($.75 per minute)
Web site: Virgin Interactive Entertainment
All content Copyright © 1994, 1995, 1996 Coming Soon Magazine, Inc. All Rights reserved.