by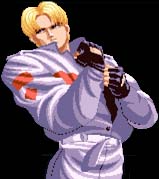 Mathias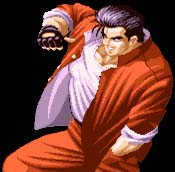 Koshiro
Developed by Team 17 and published by Ocean Software, World Rally Fever is probably the only racing game available on the PC to be comparable to what exist on consoles regarding speed and game play. What is even more surprising is the minimal configuration it requires. With only a 486 SX-25 and 4Mb of RAM, we are quite far away from the Pentium-75 and 16Mb of RAM that will be necessary for some upcoming games this Christmas! This therefore poses the following question. How did Team 17 managed to make this possible? The answer is simple. World Rally Fever is almost exclusively written in assembler code which explains its unprecedented speed and arcade-feeling.
World Rally Fever features a total of 16 tracks, divided into four competitions (Rookie, Amateur, Pro-Am and Pro) that you can select when the game starts, except for the Pro cup that is only available once you have progressed far enough. The various circuits will walk the player through ten different locations across the world. From the tranquil roads of France to the highways over New York City and the snow-covered trails in the Himalayas, players can experience new driving conditions as landscapes and terrains change.
Unlike most other racing games, you can't change cars during the game and must keep the buggy you were allocated at the beginning. However, the choice of your driver should help you to customize your driving, as the eight pilots available have specific characteristics, summarized by five skill levels (speed, acceleration, steering, jump height and road grip). If you like Japanese-style cartoons or mangas, you will love the characters of World Rally Fever whose graphics were largely inspired from. The half-man and half-Yeti Banner is, without a doubt, the most intriguing but like the others he has his own reasons to race.
Once you have selected a cup, you must qualify in the four races and accumulate the most points to win. If you place anything below third in a race, you will fail and the only way to continue will be to use one of your three credits. Your game ends once you run out of credits. Otherwise, you will travel to the next course when you qualify. Whilst it's easy to arrive among the first in the easiest tracks, arriving third will soon represent a true victory when you go for more prestigious cups than the Rookie one.
Racing in World Rally Fever not only involves your driving skills, but also your reflexes, as you must avoid obstacles and other booby traps left by your competitors. You will then have to jump over a variety of obstacles such as walls, sheep, holes, tires, barrels, etc. At least, they are fixed and anticipated, which is not the case for what your adversaries can reserve for you on the roads. At any moment, your opponents can leave one or three crates on the road just in front of the car to brutally stop you. Among the other surprises that await you in World Rally Fever, there are bombs and a special sign that makes you loose control of your vehicle for a few seconds if you bump into it. Fortunately you also dispose of these weapons, but you will have to first drive under special icons placed above the track. There are also two special power-ups that give you a turbo boost and invincibility for a limited period of time.
To improve the driving sensation, Team 17 added panning and rotating effects to the screen while racing. Combined with the fabulous speed of the game, this renders a tremendous effect, and makes the game play absolutely terrific. It will however require a little more power than the minimal configuration, and unless you own what the company recommends (486 DX2-66), you won't be able to fully enjoy these features. You can of course disable or limits the amount of panning and screen rotation effects if your machine is not fast enough. But believe me, even without these options, the graphics look great, and the parallax effect used with the backgrounds gives a nearly perfect illusion of actually being in the race. And to complete the whole, there are over 50 minutes of CD-quality music included in the game, with many soundtracks inspired by traditional folklore from the countries you will visit.
Conclusion:
If you are looking for a fast paced arcade-racing game, World Rally Fever should definitely figure first on your shopping list. It is surprisingly rapid and features cool graphics and nifty sounds.

Written by Frederick Claude

Click here for screen shots.
System Requirements:
486 SX-25 MHz or higher,
Min 4Mb memory,
MS-DOS 6.00 or higher,
Hard drive required with 6Mb free,
Double speed CD-ROM drive or faster,
256 color VGA (PCI or VLB recommended),
SoundBlaster 2.0, Sound Blaster Pro, Sound Blaster 16, AWE32, Gravis UltraSound, and 100% compatibles.
Joystick supported.
Ratings:
Graphics:
89%
Sound:
85%
Music:
88%
Gameplay:
92%
Interest:
89%
Overall:
89%
Developers
Team 17 Software Ltd.,
Longlands House,
Wakefield Road,
Ossett, West Yorks., WF5 9JS,
England.
| | |
| --- | --- |
| Technical support: | +44-(0)1924-271637 |
| Fax support: | +44-(0)1924-267658 |
Internet Support: Team 17 Technical Support
Web site: Team 17
Publishers
In North America:
Ocean of America, Inc.,
1870 Little Orchard St,
San Jose, CA 95152.
Internet Support: Ocean of America Technical Support
Web site: Ocean of America
In Europe:
In UK:
Ocean Software Ltd.,
2 Castle St,
Castlefield, Manchester M3 4LZ.
| | |
| --- | --- |
| Technical support: | +44-(0)161-839-0999 |
| Fax support: | +44-(0)161-839-0997 |
In France:
Ocean Software France,
25 Boulevard Berthier,
75017 Paris.
| | |
| --- | --- |
| Technical support: | +33-(1)4053-0348 |
Copyright © 1996 Coming Soon Magazine! All Rights Reserved.